This will be a first for me. I am getting 4 things accomplished just by starting with one!
First, it's 80's Day over at
Wheresmyangels!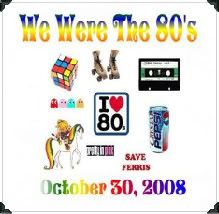 ">
Second, I have been tagged by
Jennifer
so I am going to pass it along in this post.
Third, it's my post of the day. One more day and I will have blogged every day during the month of October! It was not easy guys.
">
Fourth, I found something I was looking for when I started to round up my 80's memorabilia!

SO here is is my tribute to the 80's
I was a techno geek even back then. I got my first CD player (and the first portable CD player made) for my birthday in 1985. The Sony D5, exactly like the one in the pic. I ran right down to the 'record' store, Turtles, and got my very first CD. The Back to the Future Soundtrack, I still have them both! There was not a huge selection back then (like 10)!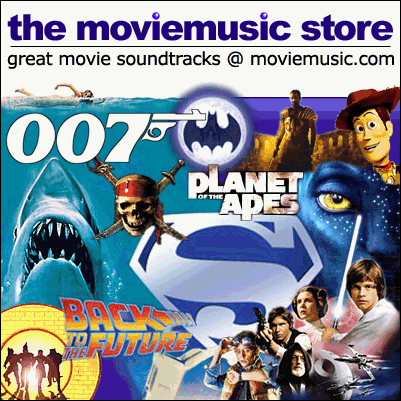 ">
I was in an AirBand contest, remember those??? Who needs Guitar Hero?
We did the song "One Night in Bangkok" by Robey. The girl version, not the guy version by Murray Head.
I know, we could've done Madonna, Cyndi Lauper, Pat Benetar, Blondie...but everyone did them! We were later told that there were lights shining behind us. We were wearing very thin, sheer pants. Our friends said it was almost like we were naked. I thought the audience was clapping cause we were so good?!?
This was my hair in 1985
I tried to do 80's hair...didn't work. Perms made my hair fall out. Which is why I only have the proof to this pic. That and the fact that one eye is almost closed.
My perm fell out and I was left with this, but the dress is nice right? Don't I look like 3 different people?
I was a Band Geek, Go-Go's Lover in the 80's
I never got to see the Go-Go's in person because their concert was always on Friday night and I was stuck at the game.
I have no idea why I was wearing an Alabama sweatshirt, I must have lost a bet! See the girl above the star? I'll get to her in a minute.
I was on the Yearbook Staff in High School, before digital cameras, before Photoshop, before ANYTHING. I took this pic with my Minolta with b&w film, processed it and you can see the crop tape. There is that girl again! Who is she?
She is the one I am tagging in this blogpost. She popped up twice while looking through my stuff.
SUSAN!!
I am going to stray from the rules a little with this tag. I have listed the random facts 80's style, but I am only going to tag her and her sister
TERRI
!
Have fun girls! Here are the real rules!
The Rules:
1.) Link back to the person who tagged you & share the rules on your blog.
2.) Share 7 random facts about yourself.
3.) Tag 7 people & list their links on your post.
4.) Tell those 7 people by commenting on their blogs